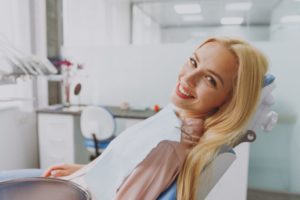 It seems like prices on everything have skyrocketed in the past couple of years. You might be looking to cut back on your expenses by cancelling unnecessary subscriptions and services. Should you get rid of your dental insurance, or is it worth the money? The truth is that keeping your insurance is probably the better choice for your family's finances. Why is that the case? This blog post explains a few reasons.
Preventive Care Is Covered
Most dental insurance plans allow you to attend two cleanings and checkups each year without paying anything out of pocket. Depending on your dentist's fees and your insurance premium, the value of those preventive appointments alone might exceed what you are paying for your insurance. That is especially true if your employer pays for all or part of your dental plan.
You Can Prevent Expensive Procedures
Regularly attending preventive visits allows your dentist to identify most oral health problems while they are still in their early stages. If you need restorative treatment, it is likely to be minor and affordable. In fact, a typical insurance plan covers 80% of the cost of fillings! On the other hand, if you delay visiting your dentist due to concerns about cost, you are more likely to encounter a dental emergency. You might end up needing a major restorative procedure that could cost several hundred — or even thousands — of dollars.
You Can Protect Your Overall Health
Even if you have medical insurance, it can be a bit expensive to take care of your family's health. Dental insurance may reduce the amount of money you spend on various treatments because a healthy mouth contributes to a healthy body. For example, your dentist can help you prevent gum disease. Since gum disease is strongly associated with heart problems and other systemic health issues, preventing it can do much to keep you in good shape from head to toe.
You Can Find a Dentist Easily
If you experience a dental emergency while you are far from home, you might worry about finding a practice that will provide high-quality care without asking for a ton of money. Fortunately, most dental insurance policies make it easy to find practitioners who are in your network. After a quick online search, you could be well on your way to getting the treatment you need to feel better.
On the surface, dental insurance might seem like a superfluous expense. In reality, though, it can help you save a lot of money! Ask your dental team how you can reap maximum value from your policy.
Meet the Practice
The team at Four Town Dental Care accepts more than 200 different insurance policies, including MetLife, Anthem, Cigna, Delta Dental of New Jersey, and more. We are experts at helping patients maximize their benefits! If you would like to learn more about how we may be able to help you enjoy top-quality care within a reasonable budget, contact our Enfield office at 860-856-6928.