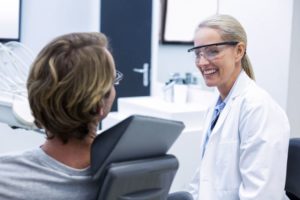 If you are suffering from a severe toothache, you should seek professional attention ASAP. After a careful examination, your dentist might present you with a couple of different treatment options. For example, you may be told that you could either get the tooth removed or attempt to preserve it. Which option is better? This blog post compares root canals vs. tooth extractions.
Root Canals vs. Tooth Extractions: The Basics
A tooth extraction is a very straightforward way of addressing a dental infection. During the procedure, a dentist gently removes an entire tooth. This can stop the spread of an infection and give the mouth an opportunity to heal.
Root canal therapy is more complex. Its goal is to preserve a damaged tooth. It involves carefully accessing the infected area inside the tooth's innermost chamber. The nerve, along with any damaged tissue, is then carefully removed. Then, the tooth is filled in with a special material to help it maintain its shape. Usually, it is necessary to place a crown on a tooth that has been treated with root canal therapy.
When Is Root Canal Therapy the Better Option?
Dentists usually recommend root canal therapy over a tooth extraction. That is because when you keep your natural tooth, you can avoid the complications that often accompany tooth loss. For example, you may be able to prevent:
Deterioration of the jawbone
Dental drift (a problem wherein the remaining teeth drift into the space left by a missing tooth)
The embarrassment of an incomplete smile
You will also save money because you will not have to pay for a dental implant or other form of tooth replacement.
When Is a Tooth Extraction Better the Better Option?
Of course, there are some situations in which it would be better to extract a tooth rather than attempt to save it. This is often the case when a tooth has suffered severe damage; trying to preserve it may be impractical or even impossible.
Extraction is also recommended in most cases where a wisdom tooth is infected. Wisdom teeth are known to cause a range of oral health problems, so removing them is often the best course of action, even when it would be possible to save them with root canal therapy.
Which Is Better for You?
Tooth extractions and root canal therapy are very different treatments, but they are both viable options for addressing a severely infected tooth. Your dentist will urge you to choose the one that they feel would be best for your unique circumstances.
Meet the Practice
The experts at Four Town Dental are proud to provide tooth extractions, root canal therapy, and a range of other oral health services in our modern, inviting office. If you are struggling with a toothache or have other concerns about your smile's well-being, we are ready to serve you. Contact our friendly team at 860-856-6928.