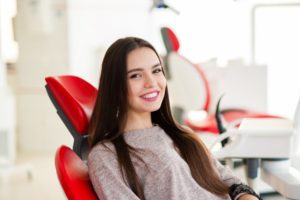 With so much economic turbulence, many people are searching for ways to reduce their spending. In addition to making changes like eating at home more often and cancelling superfluous subscriptions, some may choose to take more drastic measures and skip dental visits or drop their dental insurance in Enfield. But regularly visiting your dentist is not a unnecessary expense—it actually can save youmoney! Keep reading to learn more!
Insurance Covers Preventive Care
A routine dental appointment typically involves X-rays, an exam, and a thorough professional cleaning. Such services might cost a couple hundred dollars, which may seem like a lot when you have two per year; however, you must keep in mind that most of the time insurance policies cover 100% of the cost for these preventive procedures. In some cases, plans even do not have a required deductible for cleanings and exams.
As a result, regular dental visits are not only affordable, but they also can lower your chances of numerous oral health issues like gum disease and cavities. These problems can be expensive to fix, but your preventive visits stop them from developing, which is a financially smart decision!
Early Detection Saves Money
If your dentist discovers that you have one or more oral health issues during your exam, you need to schedule recommended treatments quickly. If you put off care, what starts as a relatively mild problem could become more severe and require an expensive procedure.
For instance, a tiny cavity is usually addressed with a filling, a treatment that typically costs a total of a couple hundred dollars. Often, insurance pays about 80% of the cost of fillings, meaning you'll pay significantly less out-of-pocket. However, if the cavity gets deeper and worse, root canal therapy and a crown may be necessary, and insurance may cover just 50% of your bill. As a result, you might be responsible for hundreds of dollars or even a thousand dollars!
Protect Your Overall Health
For decades, healthcare services have become exorbitantly expensive in the US. Even those who have dental insurance end up paying a lot of money each year.
However, the money you spend on high-quality dental care can reduce your risk of multiple systemic health problems, such as diabetes, dementia, and heart disease. By taking measures to delay the development of these issues or avoid them entirely through good oral health, you can pay less to manage your overall wellness.
Your Dentist Wants to Help You Save
Many dentists throughout the country know many people are facing financial challenges right now, especially for those without dental insurance. Some often have provided an alternative to help patients afford essential care. If you are struggling, ask your dental team if they offer an in-house discount plan or help in the application for low-interest financing.
On the surface, dental care can appear to be an unnecessary expense. In reality, however, it is a savvy investment that can keep both your smile and your wallet healthy!
Meet the Practice
Four Town Dental in Enfield consists of a large team of general dentists and other staff members committed to helping our patients enjoy a healthier smile. We are an insurance-friendly practice, meaning we are in-network with most plans. Financing and a discount plan are also available. To learn more about our practice and our financial policies, contact us at 860-856-6928.