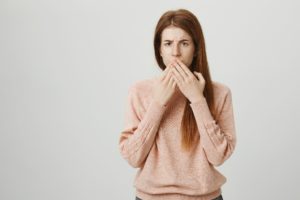 As a child, you may have felt a thrill of excitement when you noticed that one of your teeth was loose — it meant that soon you would have a bigger, "grown-up" tooth in its place. As an adult, however, you rightly expect your teeth to stay firmly in place. If one ever feels loose, it is a reason for concern. How should you handle a loose tooth in Enfield? Here is some practical guidance:
Call Your Emergency Dentist
A loose tooth is in danger of falling out completely, so you should receive professional dental care as soon as possible. Call your emergency dentist and tell them what you are experiencing. They will arrange their schedule to tend to you as soon as possible. Depending on the circumstances, they might even be able to see you on the same day that you call.
When you get to their office, they might be able to save the tooth. If that is not possible, they will extract it and talk to you about your replacement options.
Do Not Touch the Tooth
It might be tempting to wiggle the tooth with your fingers or tongue, but you should not do so. Touching it may cause it to become even looser and reduce the chances that it can be saved. Similarly, you should not try to make a DIY dental splint to keep it in place. Simply leave it alone to the extent possible.
Keep the Area Clean
While you can continue to brush and floss your other teeth, you should not do so to your loose tooth. You might accidentally place too much pressure on the tooth and cause it to become looser. Plus, if you have damaged tissue around the tooth, your oral hygiene tools could exacerbate the issue.
However, you should still try to keep the tooth somewhat clean. Swishing gently with saltwater can help to rinse away debris and bacteria. It can also play a role in fighting inflammation and infection.
Adjust Your Eating Habits
Understandably, you may get hungry before your dental appointment. It is fine to eat a meal or a snack, but keep a few things in mind:
You should not use the loose tooth to chew. Take small bites, and immediately move the food to the side of your mouth without the loose tooth.
Avoid sticky and hard foods. Sticky and hard foods pose a greater risk to a loose tooth than softer, easier to chew foods. Things like mashed potatoes, scrambled eggs, and yogurt are fairly safe choices. Alternatively, you might choose to stick to consuming liquids. A meal replacement shake might satisfy your hunger until after you are able to see your dentist.
A loose tooth is a dental emergency! Taking practical steps to manage the situation can decrease the chances that you will end up with a new gap in your smile.
Meet the Practice
The team of professionals at Four Town Dental is proud to provide compassionate, highly skilled emergency care, in addition to general oral health services. If you ever experience an urgent dental problem, or you have questions about how to handle such a situation, we are ready to assist you. Contact us at 860-856-6928.