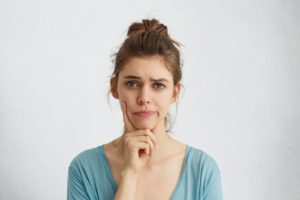 Facial swelling can be embarrassing, uncomfortable, and in some cases, kind of scary. You should certainly visit a professional for medical care — but would it be wiser to go to the hospital or schedule an appointment with your dentist? Generally speaking, visiting an emergency dentist for facial swelling in Enfield is the smart course of action. This blog post discusses why that is so and how your dentist may be able to help you find relief.
Why Visit a Dentist for Facial Swelling?
In many cases, facial swelling is the result of an oral health problem. For example, if you are suffering from a toothache in addition to swelling, it is possible that you have an infection. An oral infection can spread beyond a tooth and cause problems in the surrounding tissues, such as swelling and facial pain. Antibiotics, possibly along with root canal therapy, may be the best way to address the problem.
Another issue that can lead to swelling is an oral injury. Depending on the nature of the damage, your dentist may be the best person to treat you and get you on the road to recovery.
Keep in mind that facial swelling should never be ignored, especially if you believe it is related to an infection. It is possible for the infection to spread throughout the rest of your body, leading to a high fever. Rarely, people have died from an untreated dental infection. Fortunately, most emergency dentists are able to see patients with infections on the same day that they call to schedule an appointment.
Should You Ever Visit the Hospital for Facial Swelling?
While a dentist is often the best person to address facial swelling, there are some instances in which it would be better to visit the hospital. You might need to head to the ER if:
The swelling is severe enough to restrict your ability to breathe.
You believe you are suffering from an allergic reaction.
You have a life-threatening injury to your face or mouth.
Depending on the cause of the swelling, you may need to visit your dentist for follow-up care after the hospital takes initial steps to manage the problem.
How Long Will It Take for the Swelling to Disappear?
Swelling that is related to your oral health should begin to subside soon after you receive treatment. However, it may be several days to a week or more before it is completely gone. Also, keep in mind that some dental procedures might cause additional swelling. This is a normal part of the body's healing process and will disappear relatively soon. Applying cold compresses, keeping your head elevated, and taking anti-inflammatory medications can help to keep it to a minimum.
Facial swelling can point to a serious problem! Promptly seeking professional treatment can help you find relief and start healing as soon as possible.
Meet the Practice
The talented team of dentists and specialists at Four Town Dental Care is ready to leap into action to serve emergency patients; we can usually provide same-day treatment. If you are concerned about facial swelling or any other issues that relate to oral health, we will do everything we can to address the issue. To learn more about how we may be able to serve you, contact us at 860-856-6928.