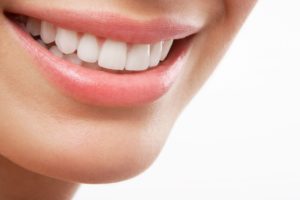 Would you like a brighter smile? Most people would. While over-the-counter products can be moderately effective, professional options tend to deliver optimum results. However, you might hesitate to ask your dentist about available treatments due to concerns about cost. We understand that, so for a limited time, we are offering FREE teeth whitening kits to new patients at Four Town Dental. Continue reading below to discover some details about this special promotion.
How to Claim Your Whitening Kit
If you are interested in our free teeth whitening promotion, call us and let us know that you would like to take advantage of our offer. Our friendly team will schedule your first exam and cleaning in our office.
When you arrive for your appointment, you can expect a warm welcome. We will verify that your paperwork is in order and then escort you to the treatment area of our office, where we will take some X-Rays of your mouth and begin your examination. We will carefully check for a range of oral health issues, including cavities, gum disease, oral cancer, and more. If we find any problems that require further attention, we will let you know what treatments we recommend.
Your appointment will also include some time with one of our hygienists, who will carefully remove plaque and tartar from your teeth using special instruments. If they notice any room for improvement in your oral hygiene routine, they will give you friendly tips for effective at-home care.
At the conclusion of your visit, you will receive your free whitening kit. Its trays come pre-loaded with a powerful brightening formula. All you have to do is use them as directed, and you should notice that your teeth become several shades whiter within just a couple of weeks.
Important Details
Here are a few stipulations to keep in mind about our free teeth whitening promotion:
It is a limited-time offer. The promotion ends on July 31, 2022. Appointment slots can fill up quickly, so we encourage you to secure your spot as soon as possible.
It is for new patients only. While we deeply value our existing patients, our free whitening offer is limited to those who have not visited us before.
You must attend and pay for an exam and cleaning. Cancellations, complimentary consultations, and no-shows are not eligible for free whitening. However, you are allowed to combine our whitening promotion with our normal new patient special.
Whitening is not right for everyone. Some oral health conditions make it unwise to whiten teeth. If you have any such problems, you may be able to undergo cosmetic treatment after you receive restorative care.
A more confident smile does not have to be expensive. In fact, thanks to our current whitening promotion, you may be able to brighten your teeth for $0.
Meet the Practice
The talented dentists and specialists at Four Town Dental are proud to offer a wide range of treatments, from basic preventive services to complex procedures. If you would like to learn more about us, our services, and our current promotions, contact us at 860-856-6928.