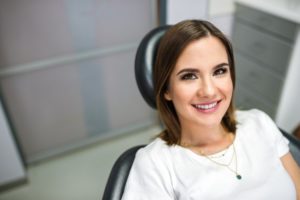 Tooth pain can be so severe that it prevents you from carrying out necessary daily tasks. You might be so anxious to find relief that are considering a trip to the local hospital's ER. But is that a wise idea? In this blog post, we will discuss why it is usually best to visit a dentist rather than an ER for a dental emergency in Enfield. We will also touch on a few situations in which a trip to the ER is a good idea.
Why Visit the Dentist?
The medical professionals in hospitals have limited training on how to address problems that relate to the teeth and other oral structures. If you go to the emergency room, it is possible that they will turn you away and encourage you to make an appointment with your dentist as soon as possible. Of course, there are a few exceptions to this rule; some hospitals have a dentist or oral surgeon on staff to handle emergency patients. Even if a hospital is able to treat your dental emergency, though, you are still likely to end up paying significant fees. You might also have to wait quite a while for treatment.
Visiting a dentist for urgent oral health problems tends to be much easier and more efficient. Most dentists are able to accept same-day emergency appointments, and they have all the training necessary to address toothaches, broken teeth, knocked-out teeth, and other serious issues.
When to Visit the ER
Of course, there are a handful of dental health situations that do call for a visit to the ER, including:
A broken jaw
Uncontrolled bleeding
Significant facial injuries
An extremely high fever as a result of an infected tooth
Any situation where you feel like your life may be in danger
The hospital staff will do all they can to stop your pain and prevent your problem from becoming life-threatening. However, they cannot help you to replace damaged teeth or regain a harmonious bite after a significant oral injury. Visiting your dentist for follow-up care will be an important part of your recovery.
Not Sure Which to Visit?
If you are not sure whether your situation merits a trip to the dentist or the ER, call your dentist and describe the situation. They will coach you on your next steps. If you are unable to contact your dentist, it may be best to err on the side of caution and visit the ER.
In most cases, a dental emergency calls for a visit to a dental practice, not to the local ER. Saving your dentist's number in your phone can equip you to seek the help you need as soon as possible.
Meet the Practice
The dentists and specialists at Four Town Dental are proud to provide general and emergency dentistry to the Enfield community. We strive to be available as soon as our patients need us and are often able to schedule same-day appointments. If you have questions about how to handle a serious dental problem, contact us at 860-517-8758.