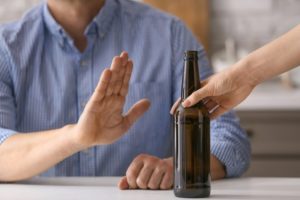 Dental implants are a remarkable tooth replacement solution that can restore your ability to eat a wide variety of foods, from crunchy veggies to juicy steaks and everything in between. Before that delightful time comes, though, you will need to complete a complex treatment journey. Part of that journey is a dental implant surgery in Enfield. After your procedure, it would be wise to temporarily avoid the following types of foods and beverages. Complying with these guidelines can play a role in helping you enjoy a complication-free recovery.
Hot and Spicy Foods
Spicy and hot foods tend to irritate surgical incisions. They can slow down your recovery and heighten your risk of infection. Instead, opt for warm or room-temperature foods and say no to any dishes that feature a lot of seasoning.
Alcohol
It is advisable to put all alcohol consumption on hold while you are recovering from dental implant surgery. Alcohol can slow down the healing process and cause excess swelling. Also, keep in mind that it may interact with medications, including painkillers.
Sticky or Chewy Foods
Jaw soreness is normal after oral surgery. Expending a lot of energy to consume chewy or sticky foods can increase jaw discomfort. If you do not have any of your natural teeth remaining, it might even be impossible for you to chew such foods to a degree where you can comfortably digest them. Items like pizza crust, taffy candies, and tough meats should all go on your list of foods to temporarily say no to.
Crunchy Foods
Crunchy foods typically break down into hard pieces with jagged edges when you bite down on them. Those hard little bits can irritate your surgical incisions and contribute to a higher risk of infection. Nuts, popcorn, crackers, and chips are some examples of foods that fall into this category.
How Long Will the Food Restrictions Last?
The doctor who places your dental implants in Enfield will provide you with personalized guidance on what to eat and when you can begin adding different foods back into your diet. Here is a general idea of what you can expect:
You should be on a "no chew" diet for approximately one week following your surgery. Applesauce, pudding, brothy soups, and smoothies are some acceptable choices during this time.
After your initial recovery, you can start eating foods that are easy to cut with the side of a fork. Soft breads, meatloaf, and broiled fish all fall into this category.
Depending on how many natural teeth you have left, you might be able to add in slightly tougher foods after the soft tissue in your mouth is fairly well-healed.
Only consume alcohol if you are not taking pain medications and if your dental team advises you that it is safe.
Some dietary adjustments will be necessary after your dental implant surgery. However, any inconvenience you experience will be short-lived. After your new teeth are in place, you will be free to enjoy virtually any food!
Meet the Practice
The team of five dentists and specialists at Four Town Dental in Enfield are proud to offer start to finish dental implant care. If you have questions about this treatment or what you can expect following implant placement surgery, they would be pleased to talk with you. Reach out to our practice at 860-517-8758.