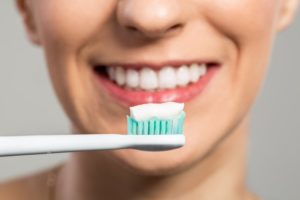 Veneers are a remarkable cosmetic dental treatment. They have the power to completely change the look of your teeth, ridding your smile of a range of aesthetic flaws. Plus, they are incredibly durable and have the potential to last for a decade or longer if they receive proper care. In this blog post, we will discuss some practical tips that you can use to extend the lifespan of veneers in Enfield.
Practice Excellent Oral Hygiene
Oral hygiene prevents gum disease and cavities, conditions that could harm the teeth that support veneers. To keep a clean mouth, you should brush your teeth twice a day, floss once a day, and drink plenty of water. If you are unsure of which techniques are best for brushing and flossing, your dental hygienist would be happy to coach you.
Also, keep in mind that you should be picky about which products you use. Using the wrong type of toothpaste or toothbrush might scratch your veneers and adversely affect their appearance. It is best to use a soft-bristled brush along with a non-abrasive toothpaste that does not contain any whitening agents.
Visit Your Dentist Regularly
You should make it your custom to visit your dentist at least twice a year for a cleaning and checkup. At these appointments, your dental team will inspect both your veneers and the teeth that support them. If there are indications of a problem — for example, if a veneer is damaged — your dentist will discuss your options for correcting the issue.
Avoid Bad Habits
A few habits that may adversely affect veneers include:
Smoking. Smoking is bad for oral health in many ways. It may also stain the cement that keeps your veneers in place and cause them to take on a lackluster appearance.
Biting on hard objects. If you frequently bite on hard objects, such as ice, pen caps, or jawbreaker candies, you run the risk of breaking your veneers.
Invest in Protection
If you often wake up with a sore jaw, it is probable that you grind your teeth while you are asleep. Over time, the grinding may damage both your natural teeth and your veneers. Your dentist can provide you with a custom nightguard to prevent the grinding.
Also, keep in mind that if you play sports, you should always wear a mouthguard. While mouthguards from a regular retail store offer a degree of protection, custom mouthguards from a dentist are both more effective and more comfortable.
As a general rule of thumb, remember that if something is bad for your natural teeth, it is probably bad for your veneers in Enfield as well. Your diligence in caring for your new smile may help it to endure for many years!
Meet the Practice
The team of four dentists and specialists at Four Town Dental is proud to offer a range of cosmetic treatments, including veneers. We provide personalized service in a friendly environment. If you would like to learn how we can help you achieve and maintain your ideal smile, contact us at 860-517-8758.