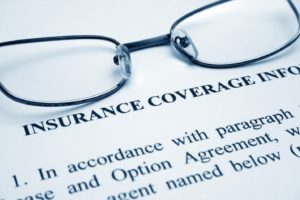 Many people view their dental insurance as a backup plan that will help them out if they ever face a dental emergency. However, since you pay for your policy every month, it makes more financial sense to think about how you can truly maximize your dental insurance benefits. In this article, a dentist in Enfield will discuss five useful and simple tips to help you do just that.
1. Do Not Neglect Preventive Care
The American Dental Association urges everyone to attend two preventive appointments each year. In line with that recommendation, most dental insurance plans cover cleanings and checkups at 100%. You might not even have to pay a deductible before you can take advantage of these basic services. At these routine visits, your dentist has the opportunity to spot and address problems with your teeth and gums before they pose a serious threat to your oral health.
2. Be Quick to Schedule Restorative Care
Dental insurance offers varying levels of coverage for different services. For example, while preventive care is usually covered at 100%, fillings might be covered at only 70% or 80%. Major services, such as crowns, may be covered at 40% or 50%. Hence, scheduling restorative treatments before problems with your oral health develop to the point where you need a complex procedure is financially wise.
3. Keep in Mind that Benefits Do Not Roll Over
The majority of insurance plans work on a calendar-year basis. On January 1, 2020, you were given an annual maximum, which represents the highest dollar amount that your insurer will pay out for dental treatments throughout the year. Any unused portion of the annual maximum expires on December 31. It will not roll over into 2021. Therefore, if you know you require a specific treatment, you should endeavor to schedule it before your 2020 benefits disappear forever.
4. Be Strategic with Major Procedures
It is normal for some major procedures to require multiple appointments to complete. If you think that a specific treatment might exceed your annual maximum, request that your dental team schedules part of it this year and part of it next year. This strategy allows you to leverage two annual maximums instead of one.
5. Do Not Forget Your FSA
In addition to a regular dental insurance policy, many individuals also have a flexible spending account (FSA) through their workplace. An FSA contains tax-free funds that you can put toward dental and medical expenses. Most FSAs expire at the end of the calendar year, so you only have a couple of months left to put them toward treatments.
Are you doing all you can to maximize your dental benefits? Applying the above-listed tips may prove advantageous for both your budget and your oral health.
Meet the Practice
Drs. Venu Chimmiri, Elias Deros, and Ledjo Palo aim to provide comprehensive, top-quality care to residents of Enfield and the surrounding communities. Four Town Dental is an insurance-friendly practice, and we are always pleased to help patients understand and navigate their coverage. To learn more about us and how we can assist you, contact us at 860-749-6088.