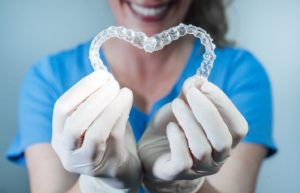 Do you suffer from a degree of dental misalignment? Crooked teeth are not only unattractive, but they may also present a threat to your oral health. Fortunately, modern dentistry offers several ways to straighten teeth, one of which is Invisalign in Enfield. This innovative treatment is perfect for many adults and mature teens who want to achieve a more attractive smile without putting up with the hassles of traditional orthodontics. In this article, we will discuss why now is the perfect time to embark on your Invisalign journey.
Dental Insurance Benefits Expire Soon
Because orthodontic treatment costs a significant amount of money, many patients wonder, "Does dental insurance cover Invisalign?" The answer to that question varies from policy to policy. Some dental plans cover about 50% of the cost of orthodontic treatment, up to the amount of your annual maximum. For many patients, this means that their insurance can reduce their out of pocket costs by several hundred dollars. For other patients, their policy may contribute $1,000 or more to their treatment.
Your local dental team will be happy to help you figure out whether your insurance is applicable to Invisalign. If it is, you should act quickly to begin your treatment. Most insurance plans operate on a calendar-year basis. On December 31, your current plan is likely to expire, and you could lose out on any remaining benefits. Of course, you could choose to wait until 2021, but if you do so, you may have to pay your deductible again and thus face a greater cost than if you act now to begin Invisalign.
Specials Are Available
At Four Town Dental, we derive great satisfaction from helping patients achieve their ideal smiles. That is why we are offering a special deal on Invisalign. You can get started for just $999, and our team can help you explore options for paying the reminder of the cost. For example, most patients can take advantage of reasonable monthly payments via autopay. CareCredit financing is also a great way to break up the cost of treatment into affordable installments.
Look Forward to an Improved Smile
Did you know that the average treatment time with Invisalign is only 12 months? Of course, it might take more or less time than that for you, depending on your unique mouth. However, the fact remains that it may be possible for you to achieve a totally transformed smile by the time your 2021 year-end festivities roll around.
Have you been thinking about investing in orthodontic treatment? Right now is the ideal time to get started with Invisalign!
Meet the Practice
Four Town Dental has three talented on-staff doctors, including an orthodontic specialist, Dr. Ledjo Palo. He is a graduate of the University of Connecticut, School of Dental Medicine, and he maintains a strong focus on optimizing patients' outcomes. Dr. Palo has undergone extensive orthodontic treatment himself, so he is especially empathetic toward patients who require braces or Invisalign. To learn more about Dr. Palo, our team, and our services, contact us at 860-749-6088.